Aismalibar thermal conductive laminates, have added 'Arkeo Stack' software to their library of software tools aimed at offering additional 'value add' for their customer base. This advanced software offers PCB manufacturers the option of having Aismalibar create or evaluate a proposed build for a specific PCB design requirement. The software will calculate the thermal impedance for each layer as well as the complete build ensuring it will produce the required results.


 
The Arkeo Stack software is preloaded with all the latest industry materials including IMS and heat sink materials. Offering accurate thermal impedance calculations, it also offers the ability to model thermal impedance values for sub-assemblies.  The software includes all the necessary IMS thermal material information to be able to accurately design a stack up where thermal performance is key. Utilizing the APSIM impedance modelling platform the software also offers detailed impedance calculations.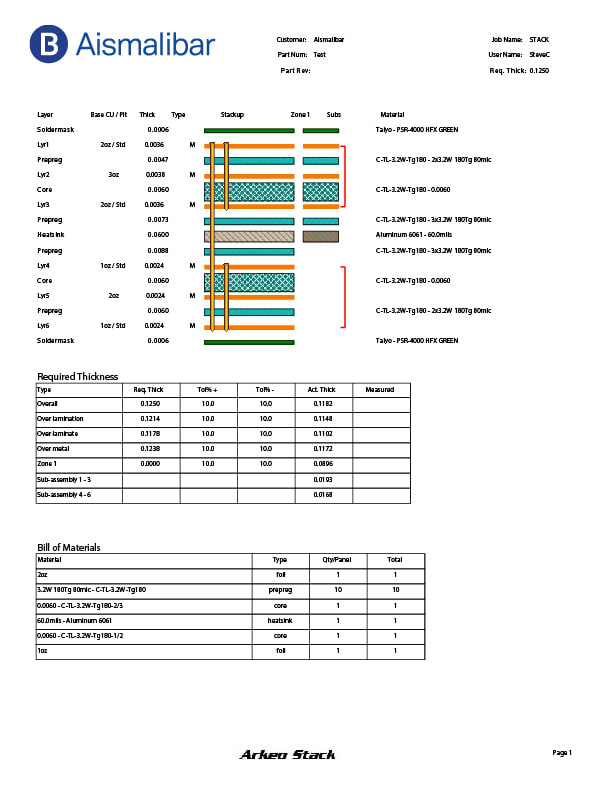 Arkeo Stack is a fully automated, stack up generation software tool that quickly builds accurate and cost-conscious stack ups. Having your build created or double checked by Aismalibar reduces engineering time and costs while creating consistent, reliable builds. Arkeo Stack has a custom report generator that builds reports to suit the specific needs of your company during the processing and testing of your IMS printed circuit board. 

This service is proudly offered to customers who purchase Aismalibar thermal conductive laminates. The service is designed to assist you to achieve the perfect stack up using thermal conductive materials. Aismalibar's field application engineers have extensive experience in thermal management and PCB manufacturing and are ready to assist you with your PCB stack-up to achieve best results.