Mass Lamination is one of the most efficient services that a PCB shop can use to their advantage. Think about it: you can be in the micro-via business instantly by using EMC's Mass Lam capabilities:
Special material lamination

Fine lines

Laser drill
All the high-tech difficult processes are complete by the time you get the panels…and at 100% yields! That is why using EMC Mass Lam is a no brainer.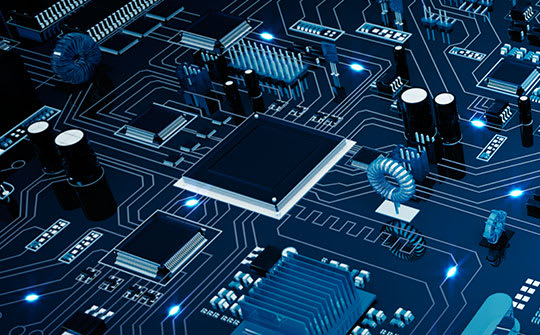 Mass Lamination Capability
Equipped with the most advanced machinery and leading manufacturing technology, our mass lamination service offers a total solution to global PCB customers. In particular, we offer top-notch production service of HDI and high-layer-count boards for PCB manufacturers, from design to inner-layer processes.

Furthermore, we offer the most optimal heat dissipation solution at the request of customers. Elite Material are experts in providing you with extra capacity in multilayer lamination or to offer your clients higher technology.
Advantages to choosing our Mass Lam Service
We specialize in offering a variety of services to assist PCB customers in mass lamination of finer pitch HDI and high-layer-count boards.

Our service lowers the production costs of PCB supply without compromising the product quality.

Our modern factory offers 2 to 26 layers, with a maximum size of   21.3" x 26".

Maximum lamination thickness is 8 to 200(mil) with a copper foil weight of 1/3 - 4 oz.

Our fine line processing allows 2 mil in H/H copper.  

Our advanced process controls layer to layer registration ≦ 2.5 mil to ensure your product meets tight specifications, including impedance control of +- 8 %. E

lite offers laser drilling of 4 mil and hole plugging from 8 to 18 mils.  

When you send your Gerber files for quote, and then manufacturing, you can be assured of high quality on time delivery of your multilayer mass lamination PCB. 



About EMC
EMC is a Manufacturer of base materials for the PCB industry. Our main products are copper clad laminates (CCL), prepregs (PP) and Mass Lamination boards (Mass Lam PCBs). Download the EMC Customer RFQ Sheet Here.