Three leading global distributors will join to strengthen their markets, providing world class products and support for the North American market, redefining your customer service experience.
As we form a new union, together we will be providers of the highest quality manufacturing equipment and consumable products, supported by exceptional technical expertise and customer service. Through leveraging our combined warehouses, sales, and technical teams we are now able to be more responsive to your needs and strive to earn your trust in every interaction. Our leading technology solutions, combined with cost savings, enable our customers to maintain outstanding efficiency and productivity, which leads to higher profits and market share. 



TFE has provided high quality products and services to the printed circuit board manufacturing industry for over 25 years. Our customer focused approach to business ensures that your company will be equipped with the right tools to keep your facility moving. We are constantly addressing the demands of an evolving industry and stand behind each and every one of our products. To that end, we have joined forces with two great companies, TCT Circuit Supply and Technica USA, which together our combined synergies will further enhance our product offering to you, our customers.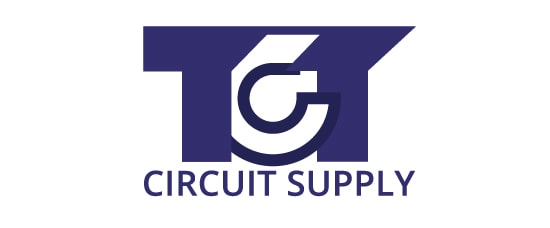 TCT Circuit Supply, founded in Taiwan in 1988, is a world leading manufacturer of PCB cutting tools, equipment and services. Drilling services were added in North America in 2015, at three locations; Placentia, CA, San Jose, CA, and Plymouth, MN.   We are excited to partner with TCT and Technica USA to add our excellent line of drill products to their extensive line of products.  
 
 



Technica USA has serviced the printed circuit board fabrication market for over 30 years. Working with worldwide partners, they have always offered our customers, products that lead in technology. As the technology advances rapidly for high density, high performance, printed circuit boards, we are proud to be working with our new partners, Technica USA and TCT Circuit Supply to develop products that meet the demands of tomorrow.
 




TFE distributes printed circuit fabrication capital equipment from the best manufacturers in the world. We also provide a wide range of replacement parts required for all phases of machine life cycle maintenance. TFE provides a full range of consumable materials for printed circuit board manufacturing. Our inventories of high-quality carbide and diamond tools are available for quick priority jobs on short lead-time. We are an exclusive distributor of HPTEC tools in North America. Imported from Germany, our drills, routers and scoring blades are durable, precise, and ready to ship to your facility today.
 
TFE has provided high quality products and services to the printed circuit board manufacturing industry for over 25 years and counting. Our customers know who they can rely on to keep their facility moving into the future! For more information, visit www.tfriedl.com