Aismalibar will exhibit at electronica 2022 November 15–18, 2022 in Munich, Germany. electronica is the world's leading trade fair and conference for electronics.

Electronic developments increasingly require improved thermal dissipation and maintenance of good dielectric strength. Thermal management becomes more challenging on new PCB's design needs. At Aismalibar, we have been developing industry leading solutions to enhance the overall thermal performance of your electronic circuits. The constant trend in electronic modules "More Power out of Shrinking Space" is massively increasing the heat generated by the electronic components used in the various Power Module applications.
To ensure the specified Power Module performance over lifetime requires an intelligent heat management throughout the whole cooling chain of the Power Modules. Aismalibar Thermal Interface Materials have been designed to improve dielectric isolation and fast thermal transmission in – for example – new high voltage battery systems (mobile and stationary), and electronic power modules, taking into consideration cost reduction, lifetime performance, safety, reliability, and recyclability.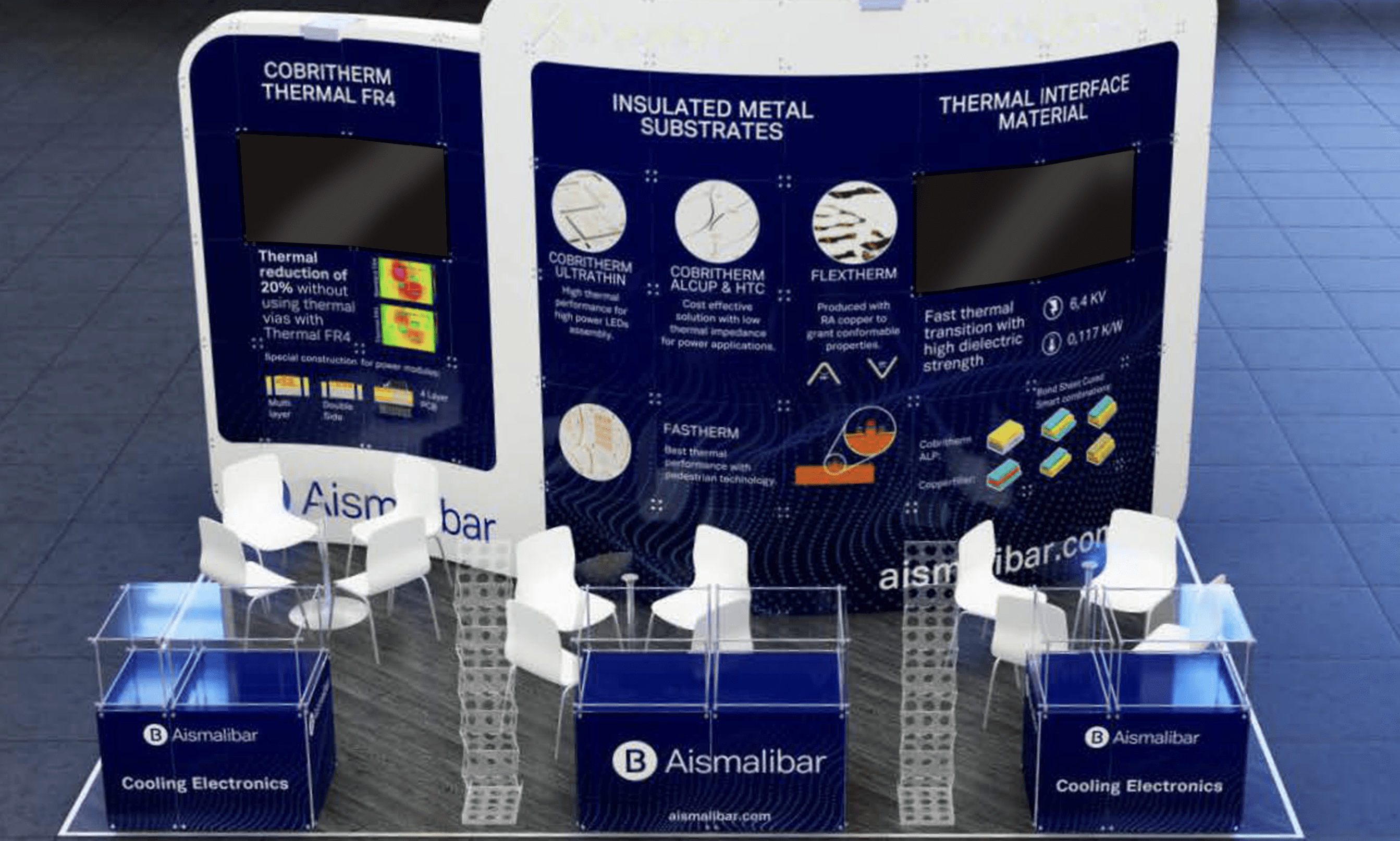 Our Thermal Interface Materials are divided into two main areas, differentiated based on whether they need dielectric capacity. Dielectric requirement is determined by the electronic device, its operating voltage, and the applicable regulations regarding ground insulation. Additionally, Aismalibar has developed a series of applicable surfaces on the TIMs, differentiated by either focus on optimizing Thermal Resistance (Rth) or to ease the use in users' production by self-adhesiveness of the TIM. Aismalibar's coatings can eliminate the use of thermal paste to reduce the air cavities, that exist between the surfaces of the TIMs and the heatsinks or electronic components.

COPPERFILLER and BOND SHEET CURED offer a high-performance alternative solution to current thermal pastes or pads. The new COBRITHERM ALP is made from an aluminum base that is dielectrically insulated, designed to build structures, covers, partitions or radiators, among other solutions. It is completely insulated and guarantees excellent contact between the battery and dissipation elements.

Visit us in Hall B1, Booth 543 to learn more. Our team will be pleased to meet with you and provide more information about our products.