It is always exciting when our long-time principal partner HPTEC releases their annual catalog. We know many of our customers look forward to seeing it every year and are therefore pleased to announce its publication.  HPTEC's new catalog covers their extensive line of drill and router bit products, which have continued to grow and evolve with the ongoing changes to the printed circuit industry over the company's 46 year history. Reflecting on holes, their importance and value, they are one of the more intriguing features of printed circuits. Holes are vital and yet they are if you think about it…nothing. Yet, this absence of material in the printed circuit is critical to successful routing of circuit traces as they snake up, down and through a printed circuit board to make it viable.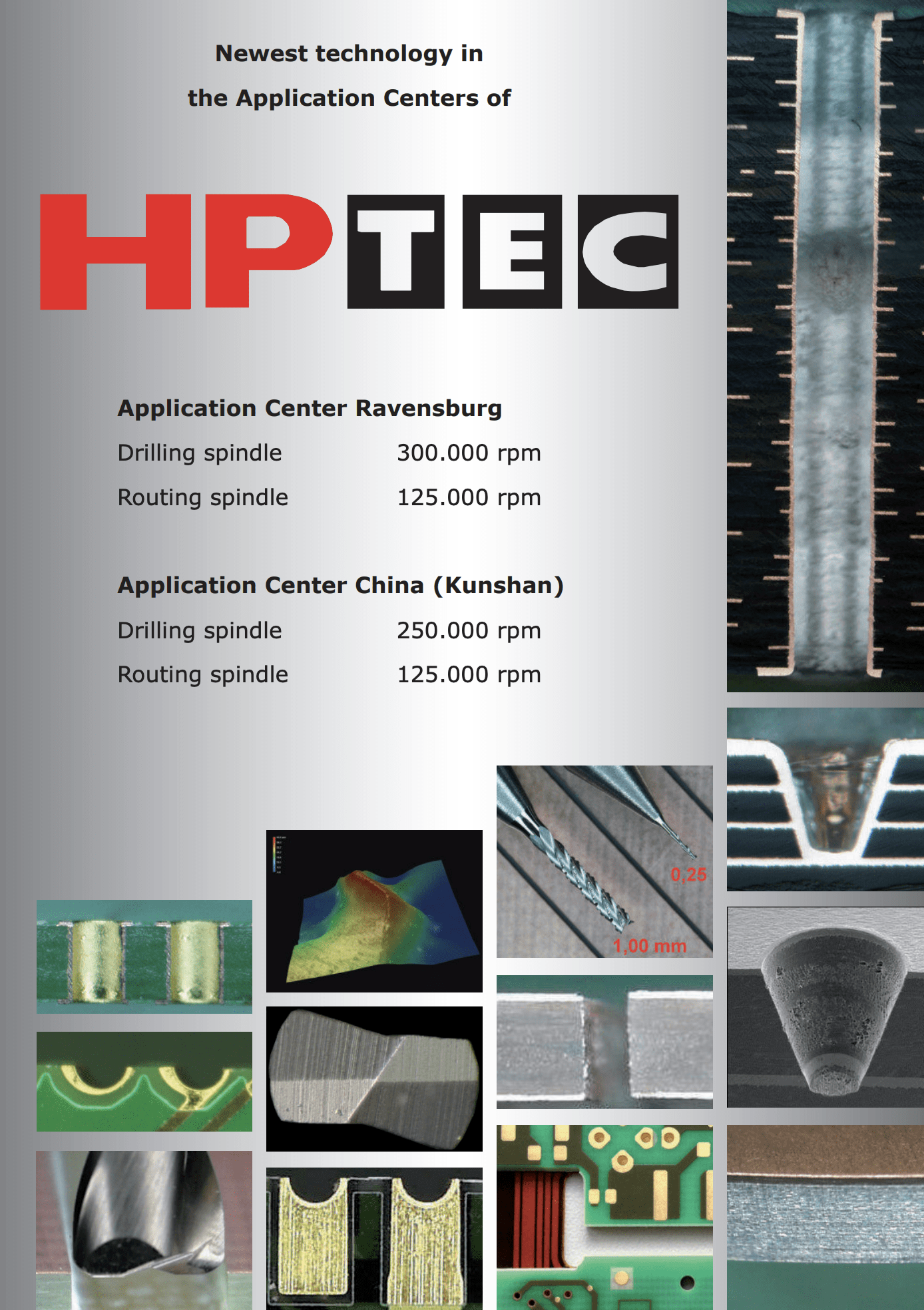 In the earlier days of the industry, dual in-line packages (DIPs) were ubiquitous and before the advent of surface mount technology, the vast majority of holes in PCBs were 40 mils in diameter and vias were nominally half that size, so a limited number of drill sizes were required. However, with surface mount technology designers were freed to choose hole sizes that allowed them to optimize their creations.

Today, making holes smaller is enabling designers to reduce the overall size of their PCB designs, and holes are a lot more than "nothing". These holes are critical to meeting the objectives of today's high density interconnection (HDI) designs, which are now commonplace, and the coming generation of ultra-high density interconnection (UHDI), which are rising in importance.  Small hole drilling, especially blind and buried vias, stands alongside the 2-3 mil (50-75um) lines that in combination are enabling the PCB industry's march into the future.  

HPTEC is a global leader in both micro hole-drilling and in micro-routing tools and its offerings and innovations in the micro drill and micro router tool area are unmatched. As noted earlier, the company's extensive new catalogue is now available and includes descriptions of some of its most popular and enabling micro tools. 

We here at TFE are eager to help you get the right tool for your drilling or routing job. We hope you will view the HPTEC catalog provided and contact us for assistance if you have questions or need assistance in finding what you need. Thank you as always for your loyalty and for allowing us to deliver the drill products you need to succeed.