EASTEC is just around the corner!  May 16th – May 18th 2023 in Springfield MA.  
HAM Precision will be displaying the latest in drill offerings.  Beyond our standard product for Steel and Stainless applications, we will be display examples of our HSF Finishing system, micro drills and coolant through micro drills as well as our deep hole drill product.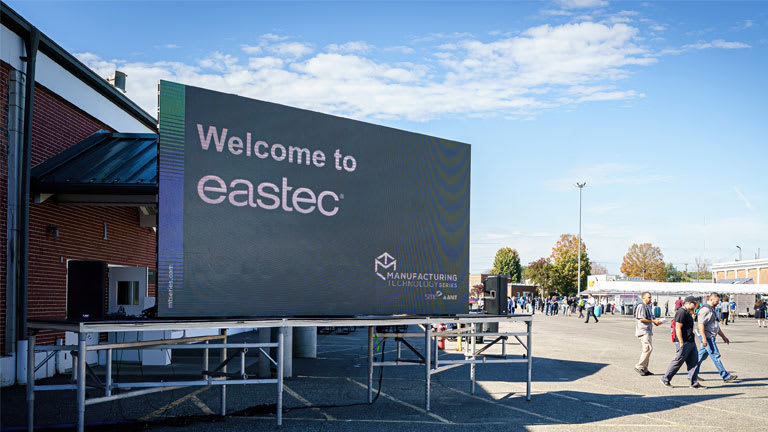 Among the 700 Exhibitors you will Find HAM Precision at booth 5324, please visit us if you're attending the show! If you're not sure why to attend here are several reasons:
Discover New Technology

Discover the technologies you need — plus ones you didn't know you needed — at EASTEC. Featured technologies run the gamut from high-end manufacturing equipment to smart technologies such as additive manufacturing and robotics. Here's just a small sampling of what you'll discover at EASTEC; machining, cutting tools & accessories, smart manufacturing, CNC controls & accessories, manufacturing software, automated manufacturing & assembly, 3D printing and much more. EASTEC also represents many manufacturing industries including aircraft & aerospace manufacturing, defense manufacturing, medical device manufacturing, industrial commercial machinery, and many more!

Find Suppliers and Solutions

See more equipment and services in three days, in one place, than you could see in two or three months of searching for vendors. No other show in the Northeast brings together as many equipment and service vendors as EASTEC — the ideal location to see the latest technology on display and in action, so you can decide which equipment and processes make the most sense for your company's projects.

Explore Equipment and Processes

How long would it typically take you to see and test the product and service offerings of hundreds of suppliers? Six months? A year? Two years? It would be time-consuming and cost-prohibitive. Instead, you can see more than 700 exhibitors, face-to-face, at EASTEC — all in one place, over a three day period. Need a supplier for 3D printing? Take your pick. Looking for tooling, milling or robotics suppliers? No problem, they're all there. Explore aisle upon aisle of manufacturing innovations in exhibit halls dedicated to strategic technology groupings. Renew business relationships and form new ones while touring the exhibition buildings.

Expand Your Knowledge

Discover the newest methods to improve your operations and increase your profits during a variety of educational opportunities scheduled for EASTEC. Education sessions will include keynote addresses and panel discussions, as well as Knowledge Bars staffed with experts who are eager to help you with your questions and challenges.  All show floor education is included with your show floor pass!

Get Inspired

From the show floor to the education sessions to the networking receptions, you will be inspired to take your manufacturing to the next level. Attend EASTEC to find your inspiration.