Laser drilling continues to garner attention as a means of creating micro-vias to advance high density and ultra-high density printed circuit boards. Moreover, the reality is that most printed circuits need plated-through holes to carry signals from one side of the board to the other, or to provide a means of interconnecting larger components and connectors needed to connect the board to other electronic systems. The quality of those plated-through holes is crucial to the performance and reliability of the overall system. The first step in making those plated holes reliable is in the process of making them. 
Accusheet Plus is a novel drill entry material engineered to deliver just such high-quality holes. The unique material is comprised of an aluminum substrate, an adhesion layer covering the aluminum substrate and a novel water-soluble lubricant layer disposed atop the adhesion layer. The crucially important water-soluble lubricant layer is a patented mixture of polyethylene glycols of varying molecular weights. The fact that it is water-soluble means it is easily removed in the hole cleaning process line.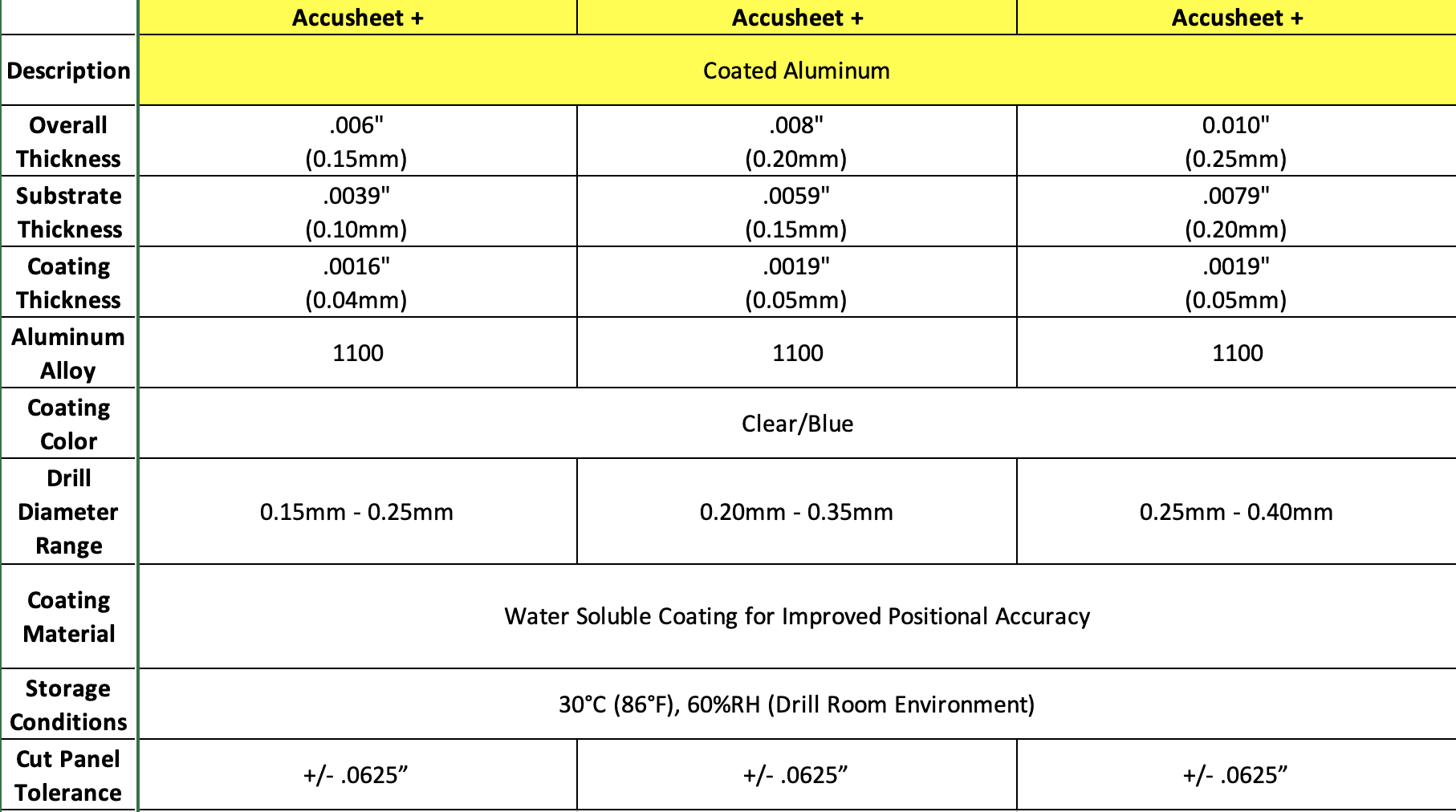 The lubrication provided in combination with the traditional aluminum sheet combine to not only greatly improve drill accuracy and reduce burring, but to also reduce heat build up in the hole, mitigating resin smear. It is arguably the most important advance in drill entry materials since the use of aluminum drill entry materials were first introduced. 

Don't take our word for it. We invite you to try Accusheet Plus in your facility and see the improvements for yourselves.  Please do not hesitate to contact us with your questions. We are here to ensure you improve your products and productivity.  As always, we thank you for your continuing patronage.